2016 Nexus Open Training Sessions
Nexus Open Training sessions have become incredibly popular since we launched them 6 years ago. These 60 minute seminars are designed to help our Community members get prepared for the new rate season by focusing on one RFP-related subject each week for 2 months. The training is aimed at Chain Users rather than Hotels.

Each session will run twice per week: on Wednesdays from the US starting at 9am US Mountain Daylight Time (MDT) and on Thursdays from Europe starting at 10am Central European Time (CET). The sessions are free of charge, open to all Nexus clients, and will be conducted via our online training system. Each session will be limited to a maximum of 50 participants. I'm sure you'll appreciate that we would like as many people as possible to benefit from this training so it would be helpful if you could opt only for those sessions you feel would be the most useful. If we have too many requests for participation from the same hotel chain, we may have to ask one or two people to step aside for the sake of another group.

Please use the form below to register. Once you select 'US' or 'EU' the session details will open up. Thanks for your interest and we look forward to 'meeting' you!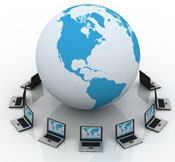 "Some people were born to do RFPs, some get involved with RFPs through choice; and others have RFPs thrust upon them. Whatever category you fall into, a little bit of training around rate season always comes in handy. 'Preparation not Reparation', that's our motto (and we'd say it in Latin if we knew how)"